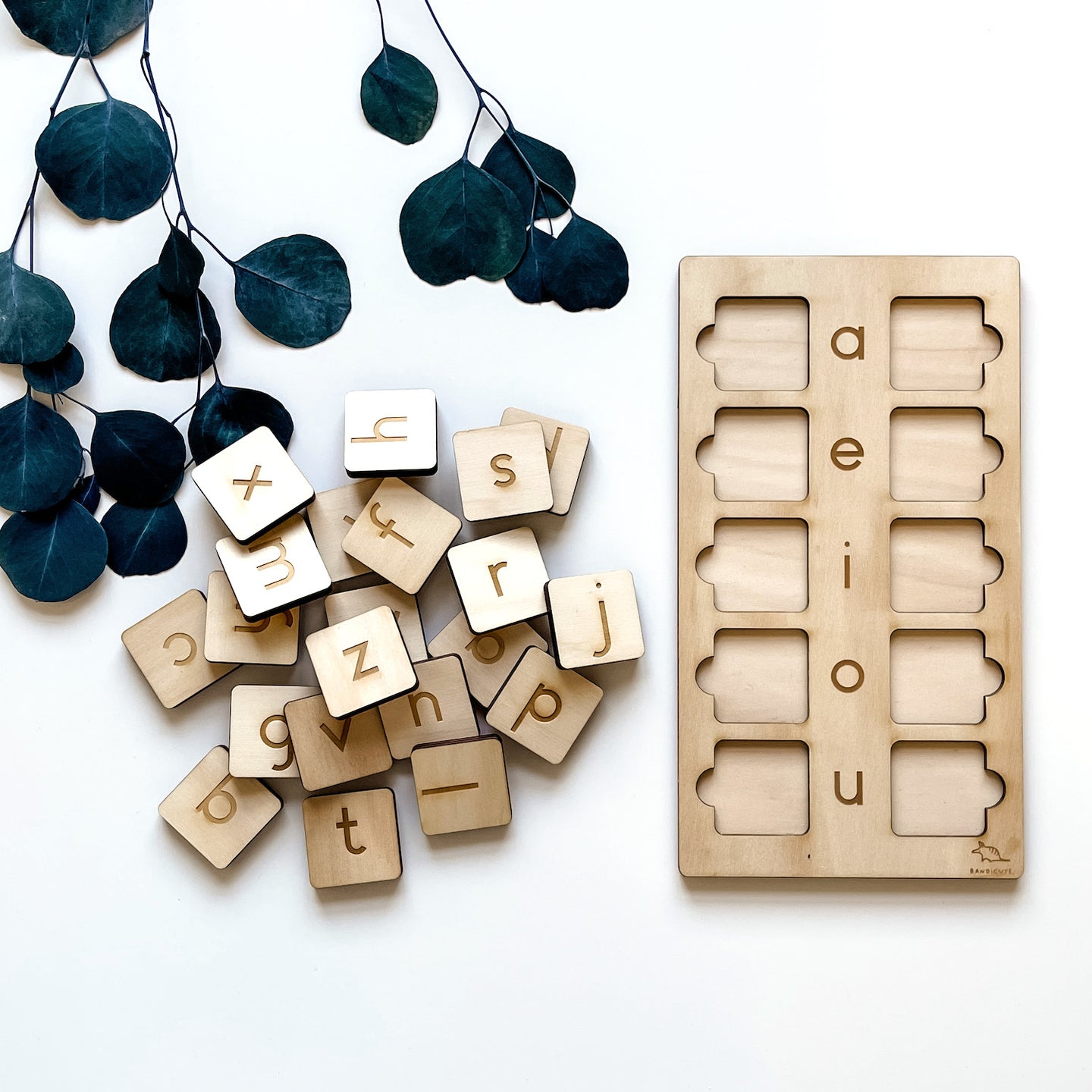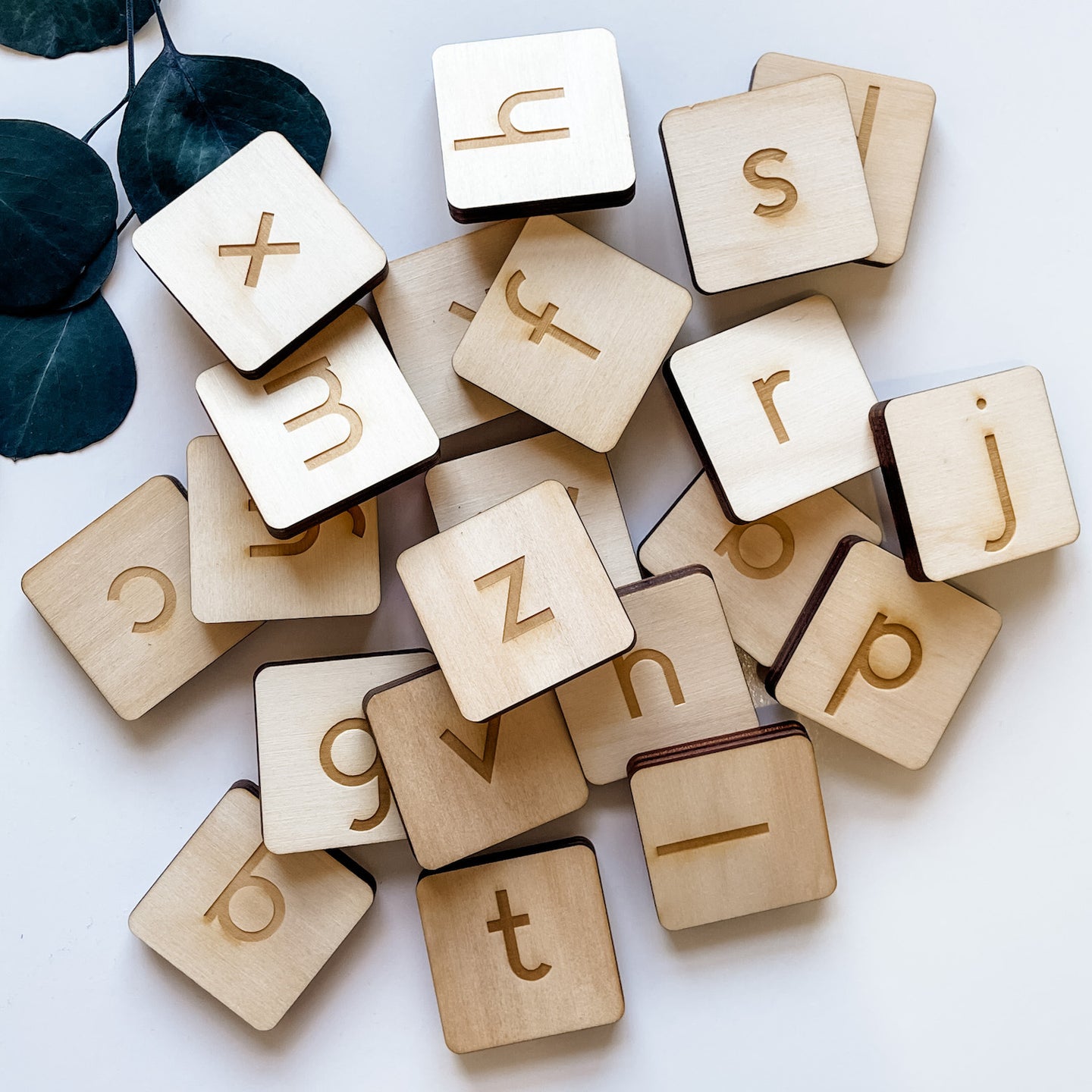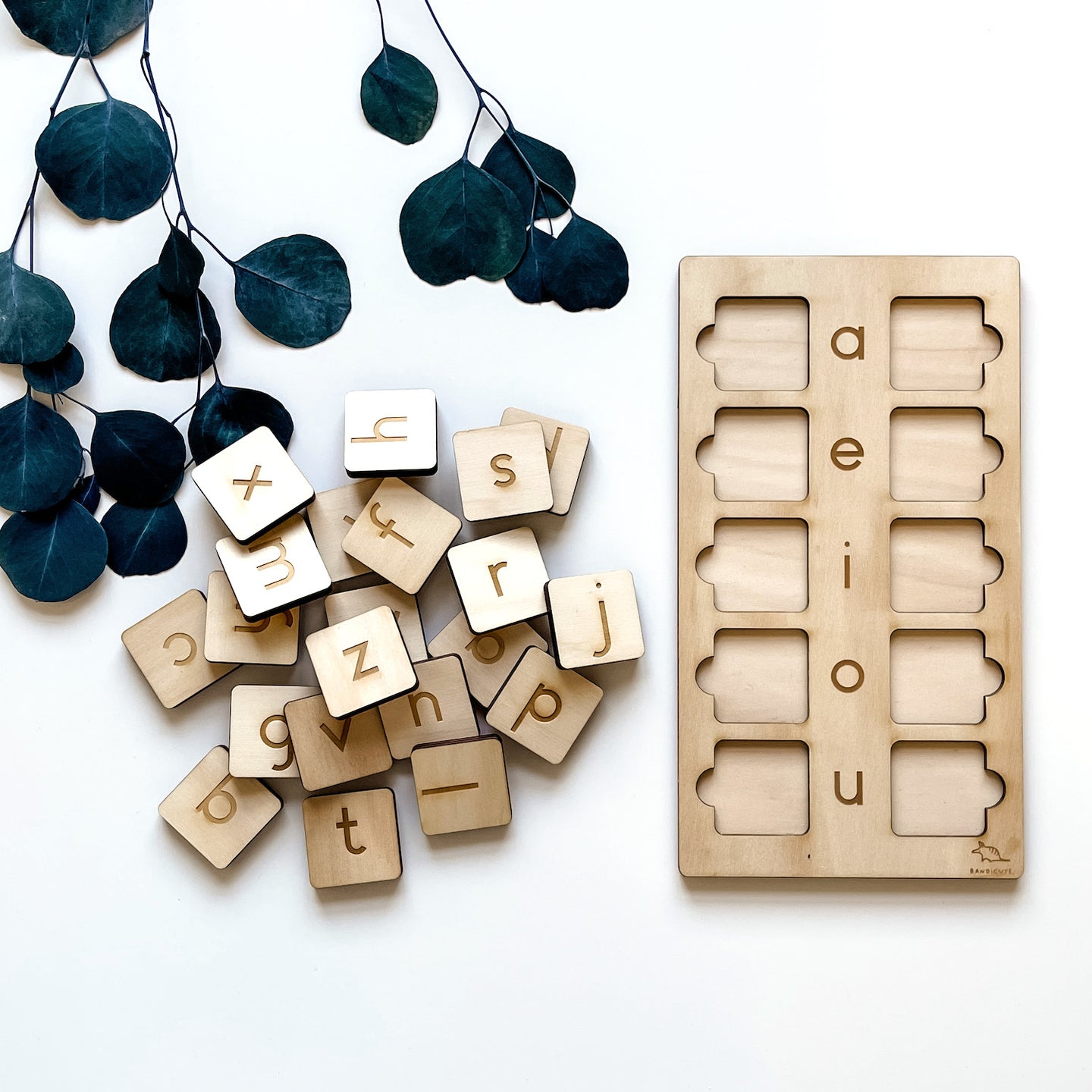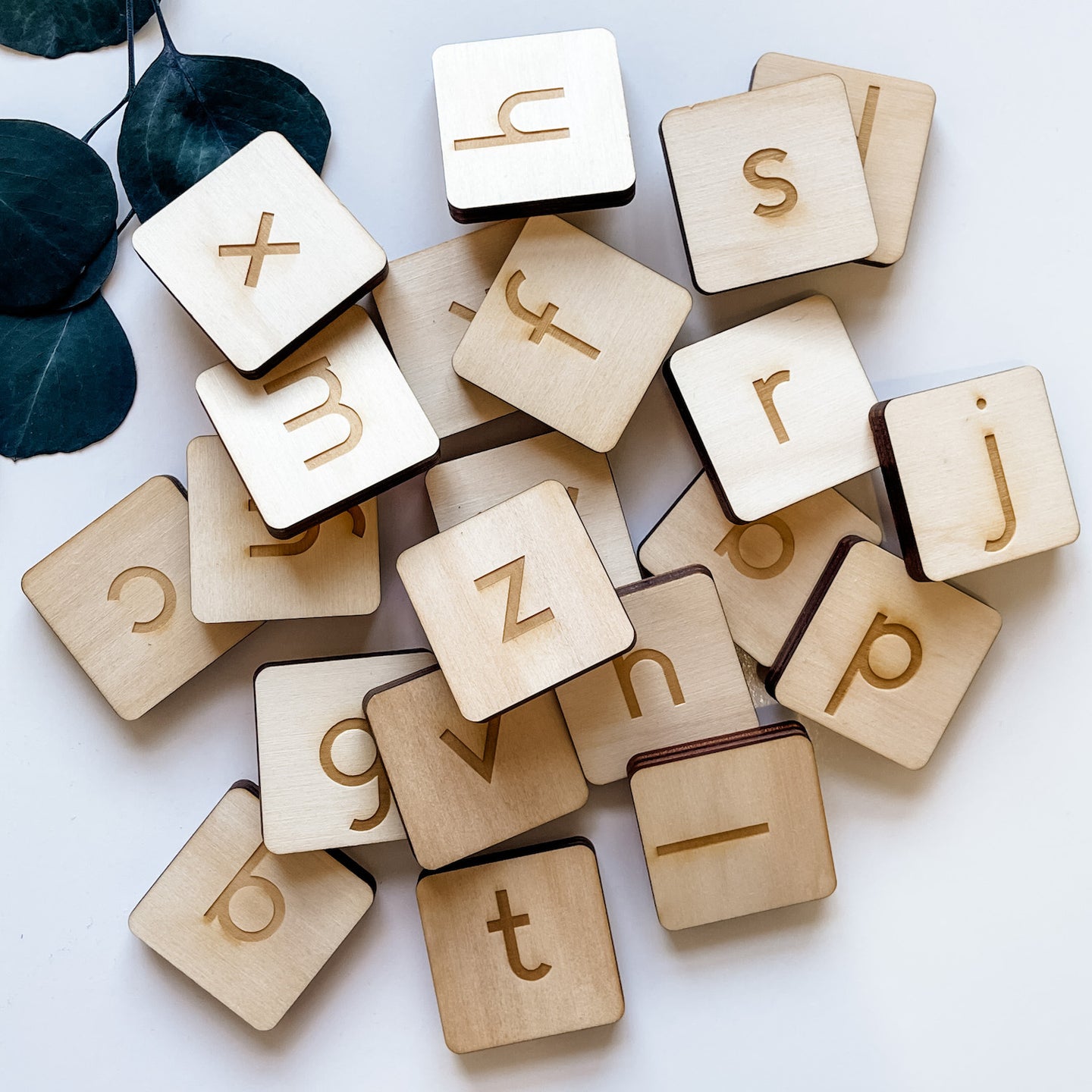 Regular price
Sale price
$34.00 USD
Unit price
per
Sale
Sold out
🚗💨 Ready to ship - will be sent within 3 business days
🦘 Made in Australia
Unlock the world of reading and language with our wooden CVC (consonant-vowel-consonant) word board. This meticulously crafted educational tool is designed to lay a solid foundation for early literacy skills in a fun and engaging way.
Here's why our Wooden CVC Word Board is a must-have for young learners:

Enhanced Learning Experience: The wooden construction of our CVC Word Board offers a tactile and durable learning experience. Children can physically manipulate the individual letter blocks, encouraging hands-on exploration, developing fine motor skills and reinforcing letter recognition.
Phonics Mastery: The CVC format focuses on the fundamental phonics principles, helping children grasp the relationship between letters and their corresponding sounds. As they arrange the letter blocks to form CVC words, they develop essential phonemic awareness skills crucial for reading and spelling.
Vocabulary Expansion: Our CVC Word Board provides a range of common CVC words that serve as building blocks for early vocabulary development. As children progress, they gain confidence in recognising and constructing familiar words, expanding their language skills along the way.
Multi-Sensory Learning: The tactile nature of our wooden board, combined with the auditory component of sounding out CVC words, creates a multi-sensory learning experience. This approach reinforces neural connections and facilitates deeper understanding and retention of phonetic patterns.
Versatile and Interactive: The Wooden CVC Word Board offers endless possibilities for interactive learning. Whether used during guided lessons, independent practice, or group activities, it sparks engagement, encourages verbal communication, and fosters collaborative learning.
Sustainably made: Crafted from high-quality, FSC certified wood.
Ignite your child's passion for reading and language acquisition with our CVC word board. Watch as they gain confidence in decoding and blending sounds, laying the groundwork for future literacy success. It's the perfect educational tool for parents, teachers, and homeschoolers seeking to make early literacy learning enjoyable and effective.
Invest in their educational journey and witness the transformative power of our CVC word board. Add to cart today!

Shipping & Returns

Flat rate standard shipping $10.00 on all Australian orders below $100. Orders over $100 value will receive free standard shipping.

Express shipping available at checkout. International shipping rates at checkout. For full information see our Shipping Policy.

Refunds and exchanges may be available clothing items. No refunds on personalised items, pre-ordered items or earrings. Further details can be found on our Refund Policy.
Share
View full details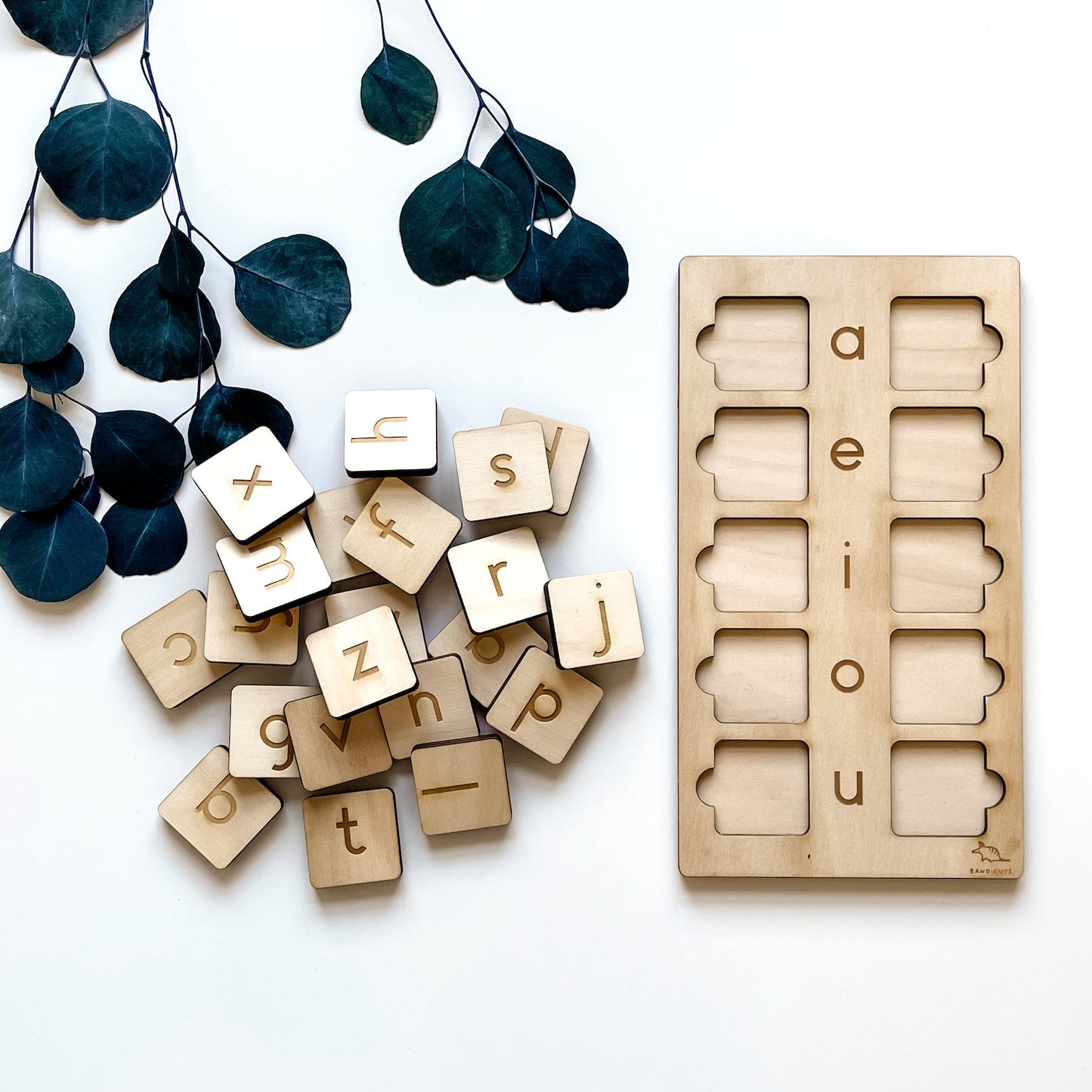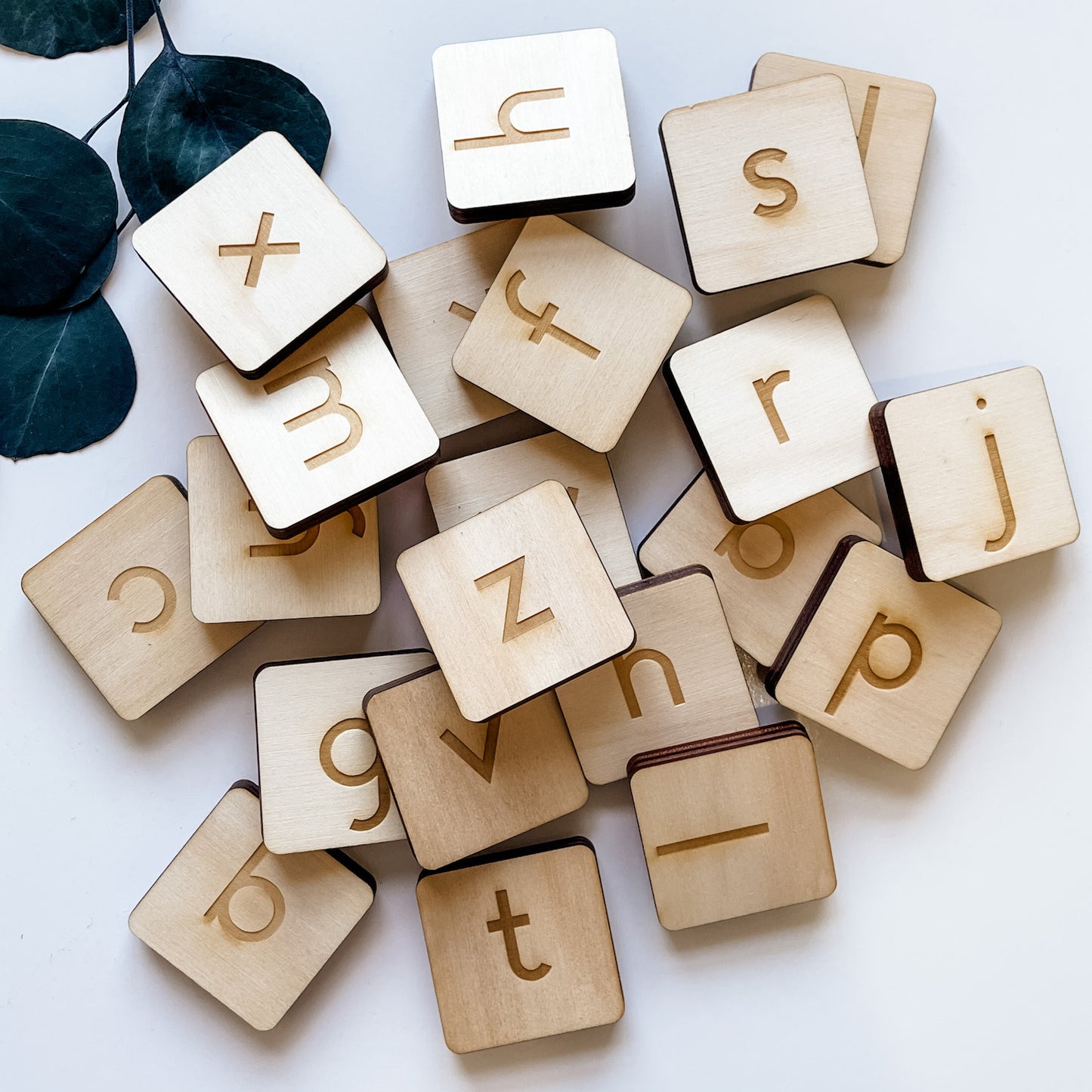 Choosing a selection results in a full page refresh.